If I conducted a short survey and asked what do you associate winter holidays with, most of you would probably give answers such as: skiing, snowboarding, sledding, mountains, snow, hot tea and a snowball fight. Some would probably add some rest, family time and adventure. Of course, that wouldn't exhaust all the possibilities. So let's look for something special for us, and certainly open up to something new to broaden our horizons.
And it is the winter holidays by the sea, in a large city, that may turn out to be going beyond the scheme and quite an interesting alternative for those who are not great fans of winter sports. I invite you on a winter trip to Gdańsk.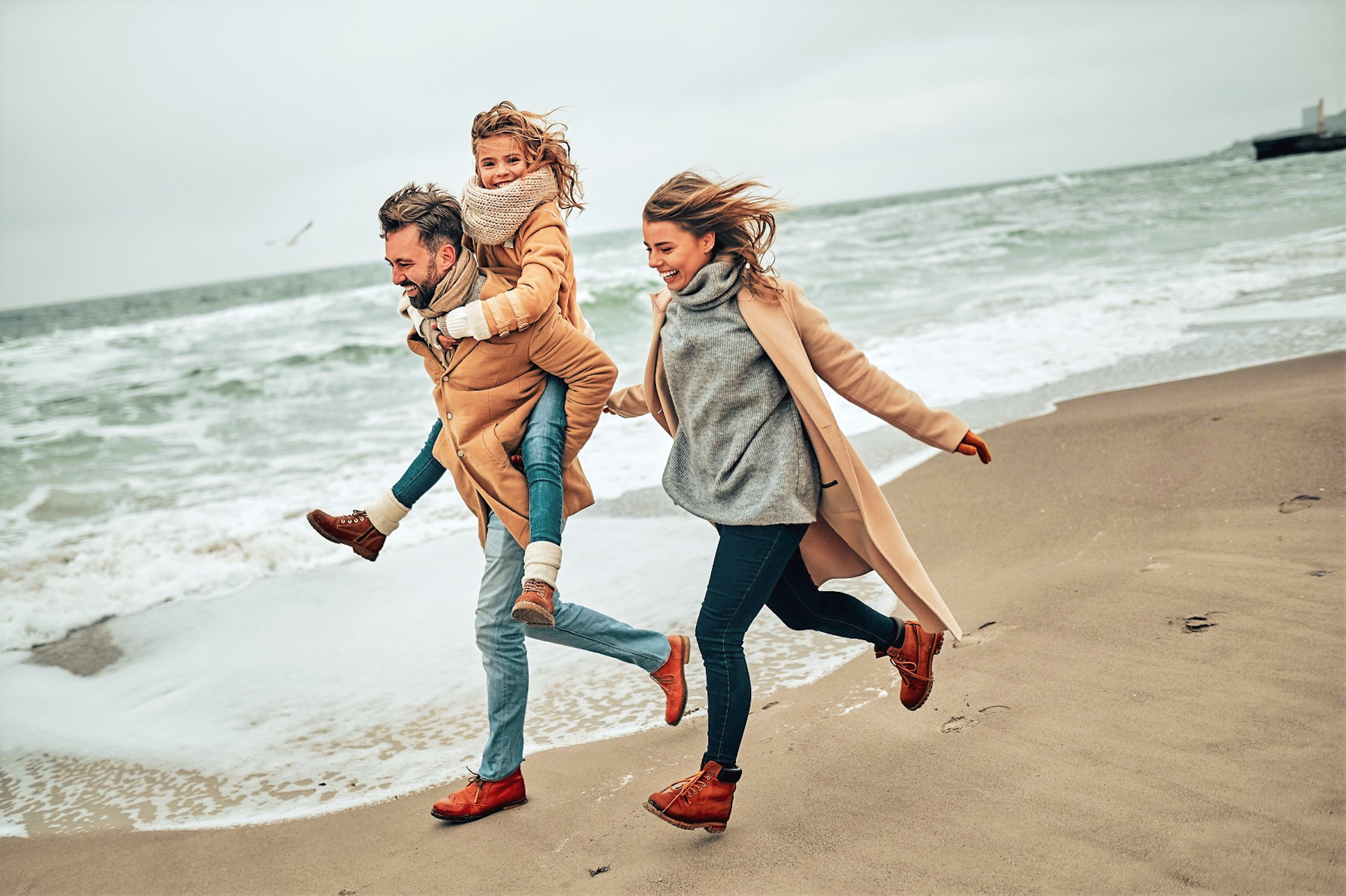 Photo: Family winter holidays at the seaside
Hu hu ha, hu hu ha, winter in Gdańsk - with the Tourist Card - is a great choice!
To all those who are ready to actively use their days off, I recommend that they obtain the Tourist Card. There are several types of packages that can be used. It is also worth noting that some hotel offers also include the card in the price, so you can kill the proverbial two birds with one stone.
And what is the said card? It is a perfect solution for all those who value history and want to learn more about old Gdańsk, are looking for attractions for young and old, do not want to buy public transport tickets every time, and at the same time have all tickets in one place.
What is included in the package?
Depending on the package, the Tourist Card offer includes tickets to, among others:
If I had to choose one of the above activities that I would recommend to families with children, it would definitely be a visit to Hevelianum.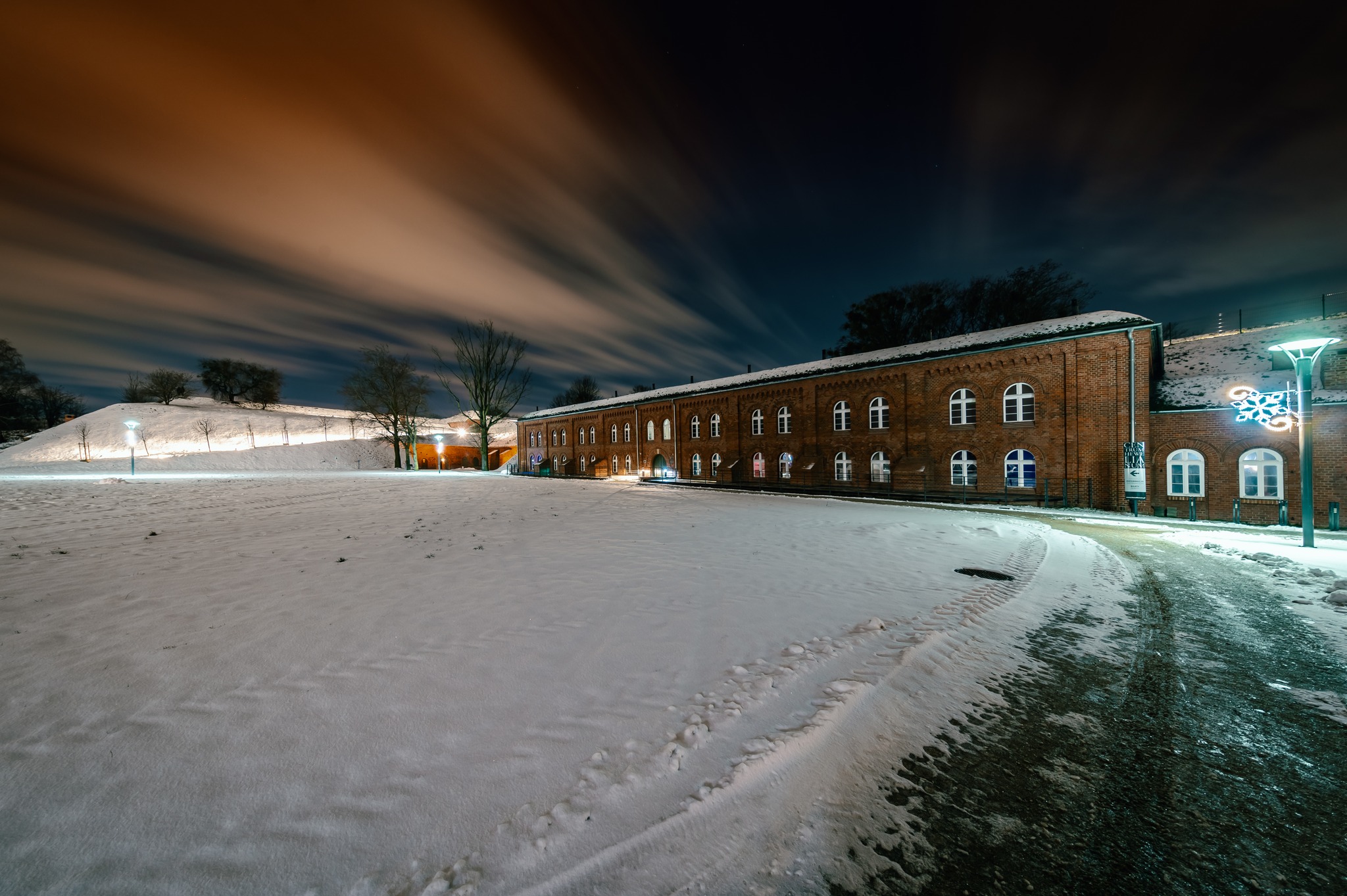 Photo: Winter visit to Hevelianum
Hevelianum – with passion about science
Hevelianum is located in the very center of Gdańsk, near the train and bus stations. It is a modern, well-thought-out space where science meets history and culture, and visitors can develop their interests, make discoveries, expand their knowledge and... have fun. They can also learn more about the legendary ruler Hagel and walk around the historic buildings of Góra Gradowa, at the foot of which the center is located.
A visit to the Hevelianum, with its innovative educational offer, is therefore a great idea for the youngest and those slightly older to actively spend even a few hours in the inspiring world of empirically known science.
Interactive exhibitions, laboratories, workshops and shows *
Attractions, which are popular with both children and adults, are located in the buildings of the former fort, which makes their reception even more attractive. There are many possibilities - from independent exploring the world, through educational games, ending with experiments conducted by educators.
Among the permanent points, it is definitely worth noting:
Exhibition Around the World - if you are planning a journey across seven continents, are curious about the world, you are interested in customs and phenomena in the most distant places on the globe, wondering how much you would weigh on the moon, and you value practice above theory, then this exhibition will be perfect for you. The educators also reveal the secret on the recording.
Everyone can choose from the rich program of winter workshops. There are activities suitable for 3-year-olds, 8-year-olds and even for teenagers. The offer is so attractive that regardless of whether the child has the soul of an artist, constructor, ecologist or robotics, he will find something for himself. I recommend taking a look at:
Winter lanterns classes - during the classes, participants will have the opportunity to construct an atmospheric lantern, which will later make long winter evenings at home pleasant.
Robots in motion workshop - during which participants will learn about the possibilities of modern robots and how they can be controlled in various ways.
'It's snowing' workshops - during which artificial snow and winter landscapes will be created... in a jar.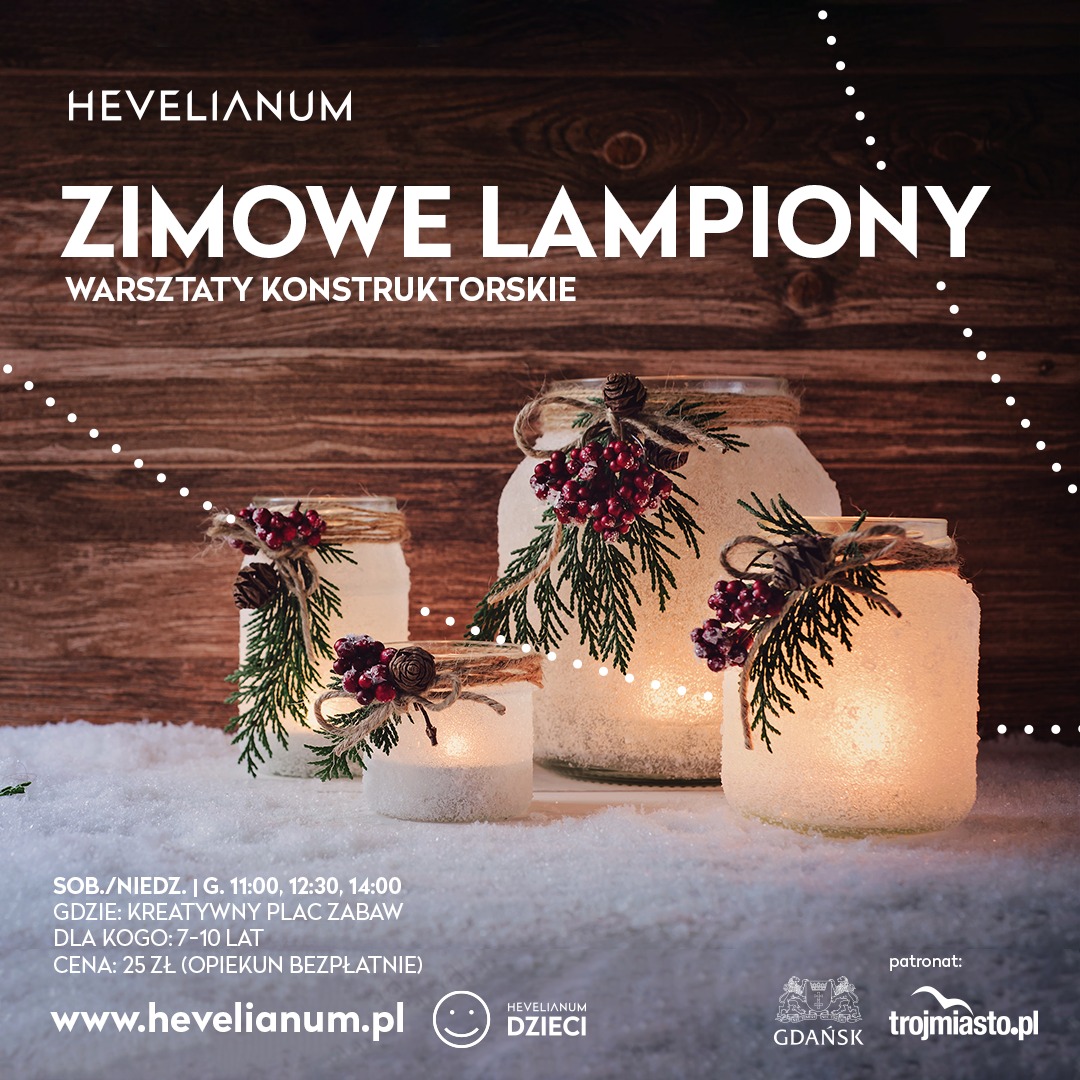 Photo: Winter construction workshop in Hevelianum
Hevelianum at the SPA House in Brzeźno*
Recently, Hevelianum expanded its offer and opened a second branch. In the revitalized 19th-century Kurhaus (Dom Zdrojowy) located in the seaside Brzeźno, a branch focusing on ecology issues was established. Its offer includes very inspiring family workshops:
Cosmetics zero waste - you will learn how to create your own cosmetics and cleaning products, what effects different ingredients used at home have, and what to do to avoid generating unnecessary waste.
Photo: Family winter trip - making a snowman in Gdańsk
Winter sports… by the sea
When our minds are red hot during educational workshops, it is good for our bodies to also have the opportunity to do so. And what winter sport can we do in the city center? Of course - ice skating! Fortunately, there are professional ice rinks available in Gdańsk, so there is something optimal for everyone.
Gdańsk Ice Rink at Plac Zebrań Ludowych - a full-size ice rink hidden under the balloon canopy located in the very center of the city, open until late evening hours. In addition to standard activities, it also organizes events, such as Valentine's Day and curling training. The ice rink is located approximately 700m from Hevelianum, so this is the perfect opportunity to combine these attractions.
Ice rink in Hala Olivia - located in one of the iconic sports facilities in Poland, about 1.5 km from the Oliwa Park (about which the Guide in Gdańsk, Ms Katarzyna Czaykowska, talks fantastically). So let's go for a walk in one of the most beautiful parks, and soon afterwards indulge in sports madness on ice or cheer the athletes during their struggles, among others in ice hockey, speed skating or figure skating.
Photo: Family ice skating in Gdańsk
I hope that in today's post you found inspiration to spend time with your family during the winter holidays in Gdańsk. I wish that, despite the cold, a smile will appear on your faces, and that together they will leave you with warm memories forever.
Photo: Family tobogganing in Gdańsk
P.S. And if it snows, as I hope, be sure to remember where in the Tri-City it is best to go tobogganing.
* W celu zapoznania się ze szczegółowym harmonogramem wydarzeń, zachęcam do odwiedzenia strony Hevelianum.
* For a detailed schedule of events, please visit the Hevelianum website.
Check out the other blog posts:
The photos used in the post come from the following websites: